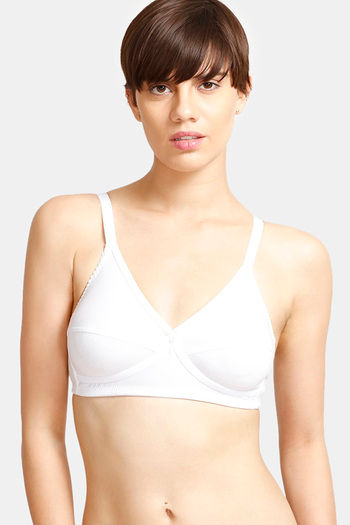 Rosaline All Day Comfort Full Coverage Crossover Style Bra- White
Sold By: Zivame
Category: Women
Deal Price:
Rs. 279
Discount: 50% OFF
MRP: Rs. 558
Pay Now via Payumoney & Get confirm extra 2% Cashback from ShopperMB & Save your money.
Share Deals with friends
How to get this Deals
Click on the 'Shop now & Get Deals' or 'Buy From zivame' button, This will redirect you to zivame's Website
Shop as usual at zivame
You will get Discount at products details page and cashback will apply at cart or checkout page of zivame's website.
Similar Offers & Deals
Buy 1 Get 1 free on Lingerie. Super smooth feel and all day comfort is what you get. This bra is perfect to wear especially in summer as the cotton rich fabric absorbs sweat. Its design is ideal for women with full or semi-full breasts to wear under ethnic outfits, tops & dresses. We've designed this non-padded wirefree bra with 2-sectioned, full-coverage cups with cross-over panel to ensure support, shaping & eliminate spillage. Plus, the interlock fabric and rigid mesh at the centre hold the bust in place preventing jiggle.