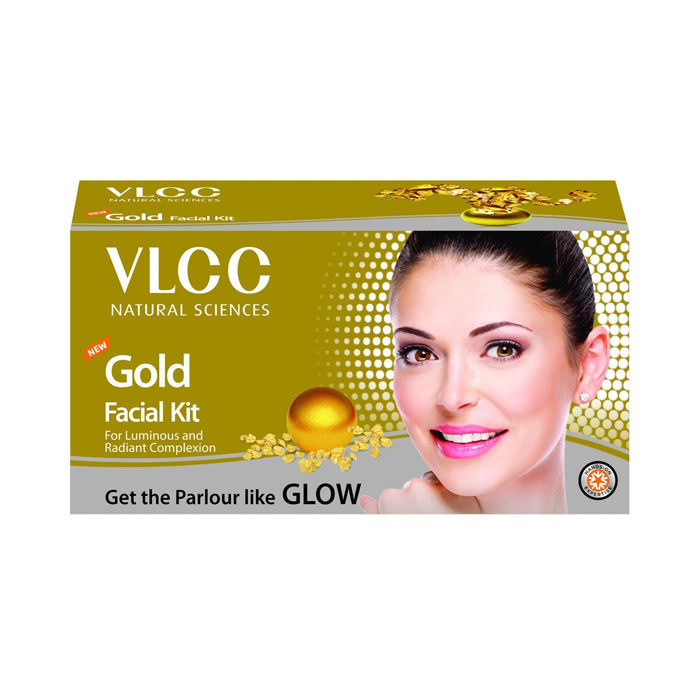 Purplle Offer VLCC Natural Sciences Gold Facial Kit (60 g)
Deal Price:
Rs. 162
Discount: 35% OFF
MRP: Rs. 250
Sold By: Purplle
Category: Health beauty
Pay Now via Payumoney & Get Upto 5% Cashback from ShopperMB & Save your money.
Share Deals with friends
How to get this Deals
Click on the 'Shop now & Get Deals' or 'Buy From purplle' button, This will redirect you to purplle's Website
Shop as usual at purplle
You will get Discount at products details page and cashback will apply at cart or checkout page of purplle's website.
Similar Offers & Deals
Product Highlights A revolutionary, 6 Step Facial System that helps you get that Facial Glow at the convenience of your home. It a Do It Yourself Facial Kit, which allows you to get your facial done, all by yourself. details VLCC Gold Facial Kit is a revolutionary, 6 Step Facial beauty regimen that helps you get that salon style Facial Glow from the convenience of your home VLCC Golden Facial Kit is a DIY beauty project of sorts where you are guided through the steps of the home facial so as to obtain the results one would get from a gold facial In the first step, a Cleanser cum Toner is used to deeply cleanse your skin In the process, the toner also minimizes the pores and makes your skin ready for the golden facial The second step in the VLCC gold facial kit is the Gold Scrub Enriched with 24 Carat gold and turmeric, this scrub gently exfoliates and detoxifies, to give smooth, supple skin Step 3 of the facial is a Gold Gel that accelerates the cell renewal, provides the skin with a youthful glow What follows that is the application of a Gold Cream, enriched with Wheatgerm; Rose Petal extracts which gently nourishes the skin; helps to restore the skins natural luster Rose petals are known to have skin rejuvenating properties and make the skin glow Next in the VLCC gold facial kit is the Gold Peel-off Mask that removes dead cells and helps to maintain the skin's pH balance The final step involves applying an Oil-Free Moisturizing Gel which moisturizes your skin, while SPF 15 with PA+ protects from harmful UVA; UVB rays The Gold facial kit will leave you with a glow just like the one you'd get at a salon after a Gold facial