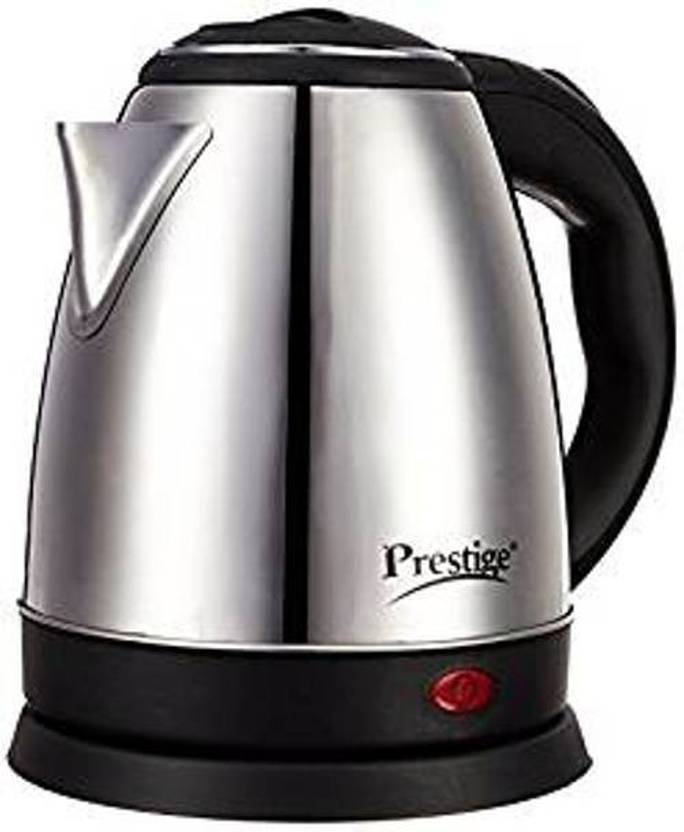 Prestige PKOSS Electric Kettle (1.5 L, black/silver)
Sold By: Flipkart
Category: Kitchen housewares
Deal Price:
Rs. 840
Discount: 15% OFF
MRP: Rs. 995
Share Deals with friends
How to get this Deals
Click on the 'Shop now & Get Deals' or 'Buy From flipkart' button, This will redirect you to flipkart's Website
Shop as usual at flipkart
You will get Discount at products details page and cashback will apply at cart or checkout page of flipkart's website.
Similar Offers & Deals
Suitable For: Water, Tea & Soups Stainless Steel Body Consumes: 1500 W Capacity: 1.5 L Specifications General Operating Mode corldless Power Indicator Yes Lockable Lid Yes Dry Boil Protection Yes Sales Package Electric_kettle Warranty Warranty Summary 1 year prestige warranty Warranty Service Type on site service Covered in Warranty warranty of the product is limited to warranty only Not Covered in Warranty Wire, body Domestic Warranty 1 Year International Warranty 0