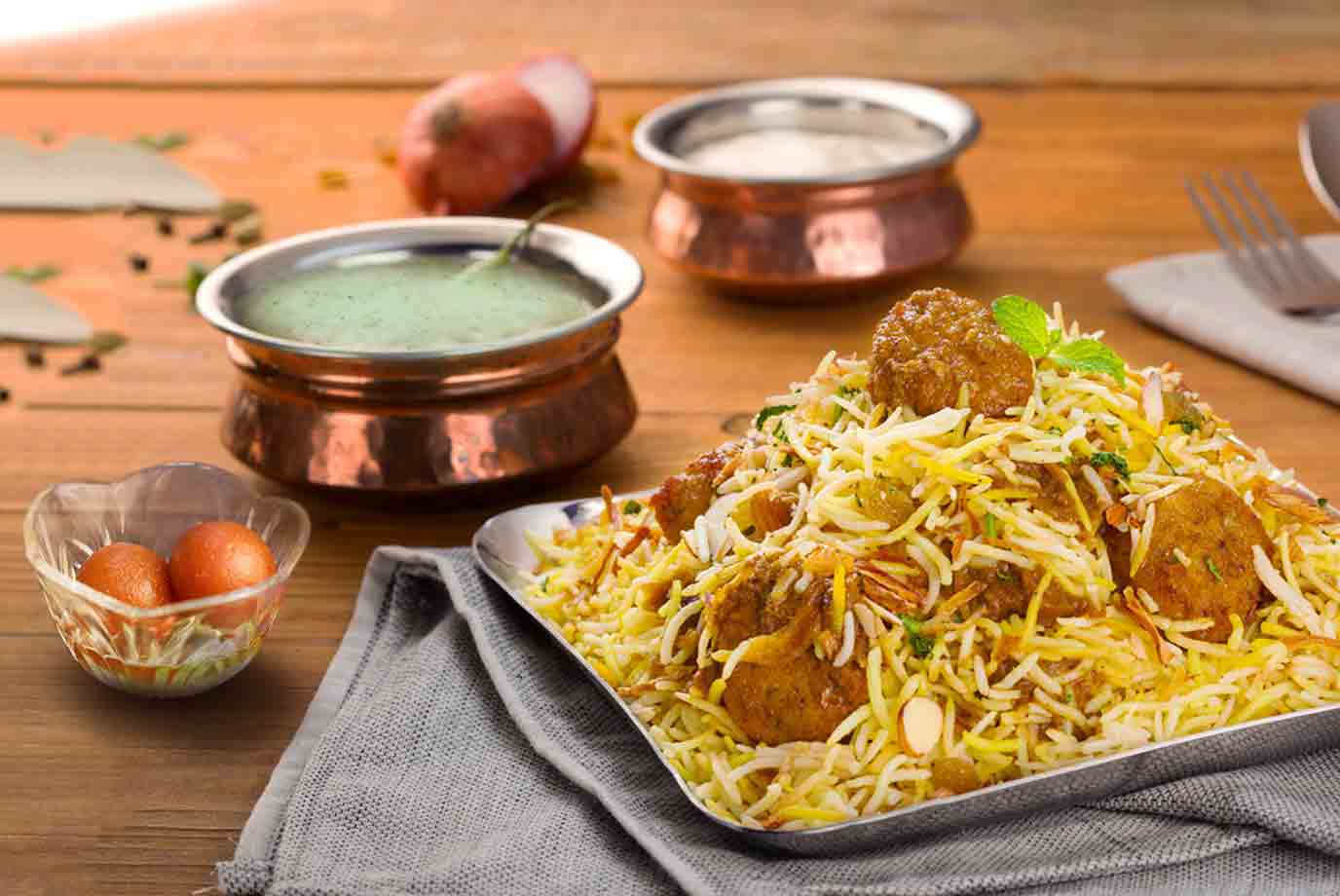 Murgh Makhani Kefta Biryani King
Deal Price:
Rs. 575
MRP: Rs. 575
BUY NOW
Sold By: Behrouzbiryani
Category: Food
Pay Now via Payumoney & Get Upto 5% Cashback from ShopperMB & Save your money.
Become A Social Seller & Earn Money By Share Deals
How to get this Deals
Click on the 'Shop now & Get Deals' or 'Buy From behrouzbiryani' button, This will redirect you to behrouzbiryani's Website
Shop as usual at behrouzbiryani
You will get Discount at products details page and cashback will apply at cart or checkout page of behrouzbiryani's website.
Similar Offers & Deals
Minced chicken kebabs cooked in creamy butter gravy & layered on a bed of aromatic rice. Plush, opulent flavours quintessential of Behrouz summers. (Served with Raita and 2 gulab jamuns) Meat overloaded Biryani held so dear by Hadiyeh! Qeema & juicy mutton pieces laid out on a bed of light, aromatic rice cooked with 7 secret spices! (Served with Raita and 2 gulabjamun Mildly spicy with a creamy texture & succulent chicken pieces, Murgh Makhani Biryani was prepared for the traveller Damiskos who was travelling through Behrouz. (Served with Raita & 2 gulab jamuns)