How to get this Deals
Click on the 'Shop now & Get Deals' or 'Buy From fnp' button, This will redirect you to fnp's Website
Shop as usual at fnp
You will get Discount at products details page and cashback will apply at cart or checkout page of fnp's website.
Similar Offers & Deals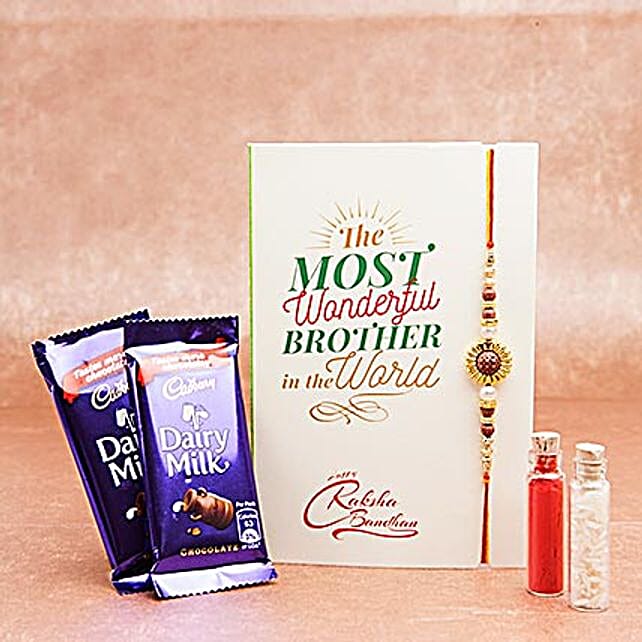 Get Deals now
7% OFF
Get Deals now
74% OFF
Get Deals now
74% OFF
Get Deals now
0% OFF
Get Deals now
Your Gift Contains: Kids Rakhi Complimentary Roli & Chawal Chota Bheem is a brave and naughty cartoon character that kids adore with all their heart. This rakhi is perfect for a cool sister who wants to surprise her brother with the exclusive rakhi of his favorite cartoon character on his wrist. Festival gives you a deeper cultural insight into the heart of the people. Kids are quite excited about celebrating the festival of Rakshabandhan as it allows them to tie fancy rakhi on the wrist of their brothers and let them savour some delicious sweets. Shop rakhi for kids at an affordable price range from our online portal. Cartoon Rakhi- If you are in search of something interesting to create excitement among your kids, little brothers and cousins, then cartoon rakhi is the best option. Available in a variety of styles, patterns, and colors, the cartoon rakhis will definitely win the heart of your little ones. Browse through our cute collection of Doraemon Rakhi, Pokémon Rakhi, Chhota Bheem Rakhi, Mickey Mouse Rakhi, Ben10 Rakhi, Bal Ganesha Rakhi, and Shin-Chan Rakhi to order rakhi for brother and make him glad. Superhero Rakhi- Kids are highly impressed with superheroes for their amazing superpowers. They love to watch them on television all day long and wish to have powers like them. If your little brother or cousin is also quite influenced with superheroes, then browse through our mesmerizing collection of Batman Rakhi, Spiderman Rakhi, Iron Man Rakhi, Superman Rakhi, and Avengers Rakhi to buy rakhi for kids online. They will love to flaunt their favorite superheroes rakhi on their wrist as a token of your love. Toy Rakhi- Apart from the cartoon and superhero rakhis, Ferns N Petals also provides toy rakhis, such as car rakhi, doll rakhi, teddy rakhi, fish rakhi, etc. You can choose lovely rakhis from our collection of toy rakhis to tie on the wrist of your little brother and cousins and make them glad.