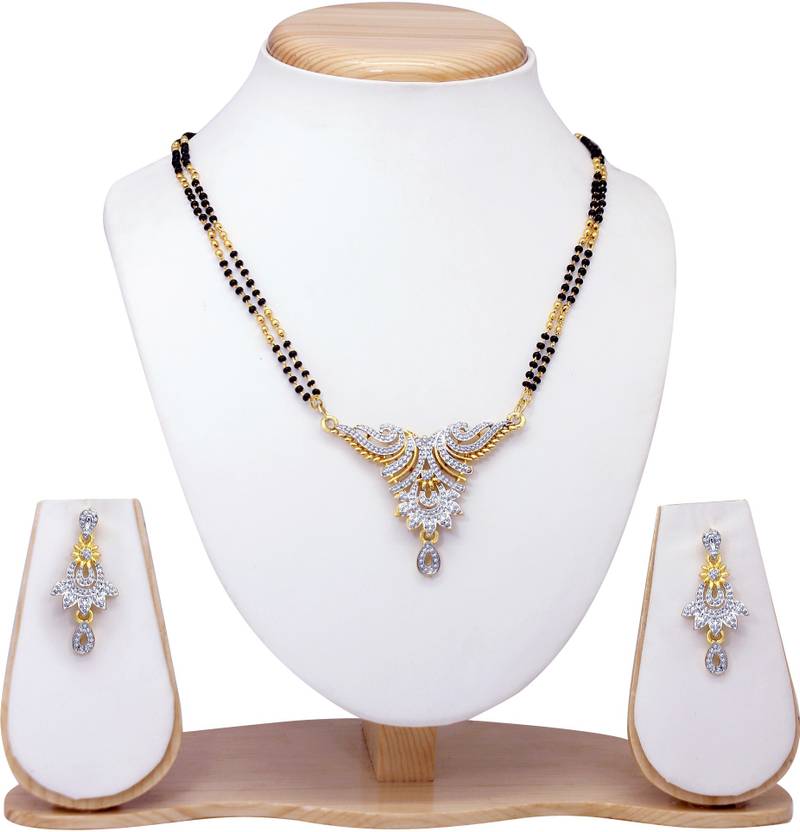 Karva Chauth Mangalsutra & Earring Jewellery Sets International Alloy Jewel Set Multicolor
Sold By: Flipkart
Category: Jewellery
Deal Price:
Rs. 222
Discount: 82% OFF
MRP: Rs. 1299
Pay Now via Payumoney & Get confirm extra 2% Cashback from ShopperMB & Save your money.
Share Deals with friends
How to get this Deals
Click on the 'Shop now & Get Deals' or 'Buy From flipkart' button, This will redirect you to flipkart's Website
Shop as usual at flipkart
You will get Discount at products details page and cashback will apply at cart or checkout page of flipkart's website.
Similar Offers & Deals
Fashion Jewellery Atasi International Alloy Jewel Set (Multicolor) Mangalsutra & Earring Set For Women Yellow Gold Plated Made of Alloy Multicolor Is this your wife's first Karva Chauth? Make this special occasion all the more special for her by gifting her this beautiful gold-plated mangalsutra set from Atasi International. Alloy construction Beautifully crafted from an alloy, this mangalsutra set is plated with yellow gold for extra shine. The plating also makes this set ideal for everyday use. Base Material Alloy Color Multicolor Type Mangalsutra & Earring Set Ideal For Women Plating Yellow Gold Certification Brand Certification Product Details Sales Package 1 Necklace, 2 Earrings Collection Ethnic Occasion Everyday Weight 250 g