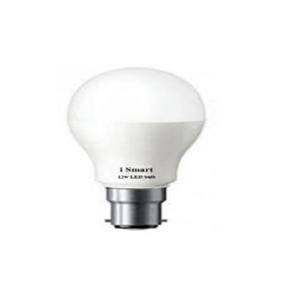 Get upto 90% off on Lighting & Luminaries i-Smart 12W B-22 Cool White LED Bulb, ISL1241
Sold By: Moglix
Category: Electronics
Deal Price:
Rs. 49
Discount: 90% OFF
MRP: Rs. 495
Pay Now via Payumoney & Get confirm extra 2% Cashback from ShopperMB & Save your money.
Share Deals with friends
How to get this Deals
Click on the 'Shop now & Get Deals' or 'Buy From moglix' button, This will redirect you to moglix's Website
Shop as usual at moglix
You will get Discount at products details page and cashback will apply at cart or checkout page of moglix's website.
Similar Offers & Deals
Brand i-Smart Lumen Output1350 lm Warranty1 Year LED Life>50,000 hr Beam Angle>270 deg CRI>0.8 Power Factor> 0.95 Light SourceLED Item CodeISL1241 Power12 W Base TypeB-22 Items in Pack1 Piece ColourCool White KEY FEATURES 90% Energy savingNo MercuryNo Fragile PartLow Degradation rate10 Years + Life