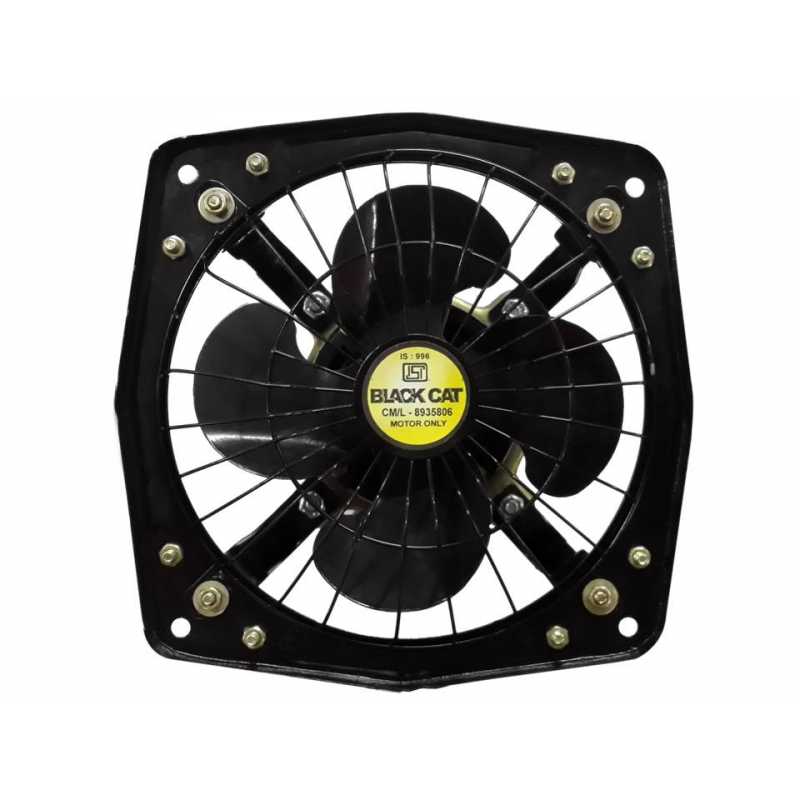 Buy Black Cat Exhaust Fan, FH-006, Speed: 2200 rpm at Rs. 656
Sold By: Moglix
Category: Electronics
Deal Price:
Rs. 656
Discount: 34% OFF
MRP: Rs. 1000
Pay Now via Payumoney & Get confirm extra 2% Cashback from ShopperMB & Save your money.
Share Deals with friends
How to get this Deals
Click on the 'Shop now & Get Deals' or 'Buy From moglix' button, This will redirect you to moglix's Website
Shop as usual at moglix
You will get Discount at products details page and cashback will apply at cart or checkout page of moglix's website.
Similar Offers & Deals
Black Cat FH-006 4 Blade Exhaust Fan is especially designed to maintain a fresh and healthy atmosphere inside your house. It consumes less energy and removes bad odors and moisture from the house generated during regular household activities such as bathing, cooking etc that may damage the furniture and linen by developing molds and mildews. It creates vacuum and allows the fresh air from outside to move in. Featuring specially designed metal blades connected with high speed powerful motor, works with full efficiency without making any noise. The blades with high quality powder coated metal body is enclosed in a birdgaurd providing protection from any kind of injury.