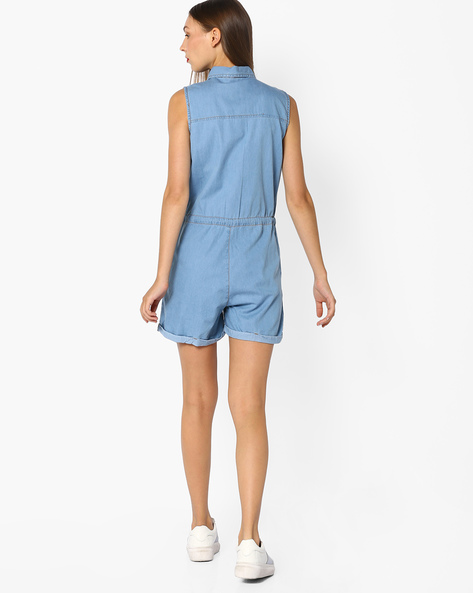 Buy 3 & Get 60% Off on Women's Fashion AJIO Sleeveless Denim Playsuit with Button Placket
Sold By: Ajio
Category: Women
Deal Price:
Rs. 750
Discount: 50% OFF
MRP: Rs. 1499
Pay Now via Payumoney & Get confirm extra 2% Cashback from ShopperMB & Save your money.
Share Deals with friends
How to get this Deals
Click on the 'Shop now & Get Deals' or 'Buy From ajio' button, This will redirect you to ajio's Website
Shop as usual at ajio
You will get Discount at products details page and cashback will apply at cart or checkout page of ajio's website.
Similar Offers & Deals
AJIO Sleeveless Denim Playsuit with Button Placket A fabulous style appetizer! This pair of cotton playsuits with a button placket and upturned hems joins in the western club of timeless fashion. Drawstring fastening, slant and patch pockets 100% Cotton Fits larger than standard size, so our model is wearing a size smaller Machine Wash