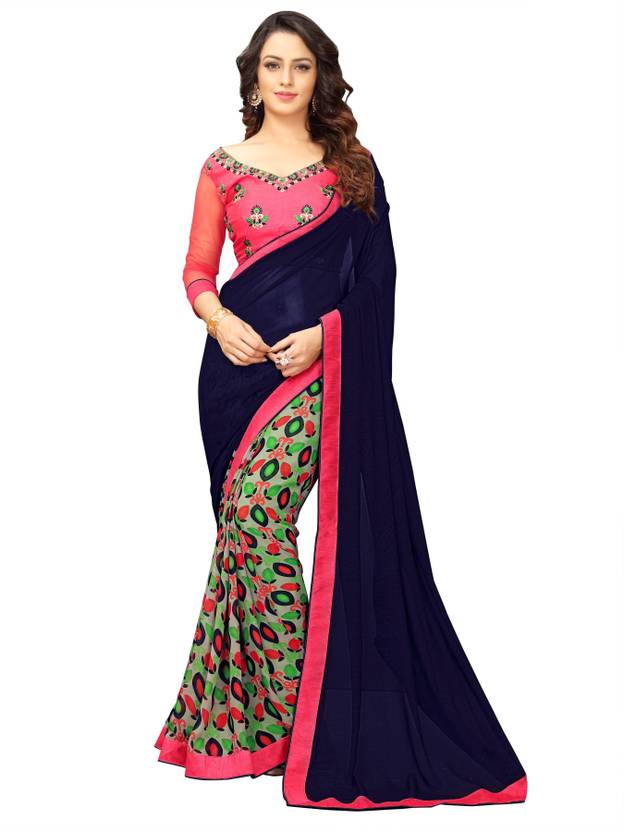 Amar Enterprise Printed Fashion Georgette Saree (Blue, Light Green)
Sold By: Flipkart
Category: Women
MRP: Rs. 2999
Discount: 76% OFF
Deal Price: Rs. 719
Share Deals with friends
How to get this Deals
Click on the 'Shop now & Get Deals' or 'Buy From flipkart' button, This will redirect you to flipkart's Website
Shop as usual at flipkart
You will get Discount at products details page and cashback will apply at cart or checkout page of flipkart's website.
Similar Offers & Deals
Amar Enterprise Designer Multi Georgette Printed Saree. This beautiful casual saree is elegantly decorated with gorgeous prints and pattern that gives a perfect look to the outfit. This saree is an ideal for casual functions and social gathering. Saree comes along with matching fabric unstitched blouse piece. Saree Length : 5.5 mtr, Fabric: Pure Georgette Blouse Length : 0.80 mtr.